EdVenture is the College of Medicine's annual celebration of teaching and learning.
Edventure 2021: Virtual event, Thursday, April 29
Theme: "Now What? Health Sciences Education in a Post-Pandemic World"
The 2021 Woodward Lecture
Noon (Zoom)
Virtual Learning in the COVID-19 Era: Evidence and Experience
Libby Tisdell, EdD
Distinguished Professor of Lifelong Learning and Adult Education, Chair of the Division of Health and Professional Studies at Penn State Harrisburg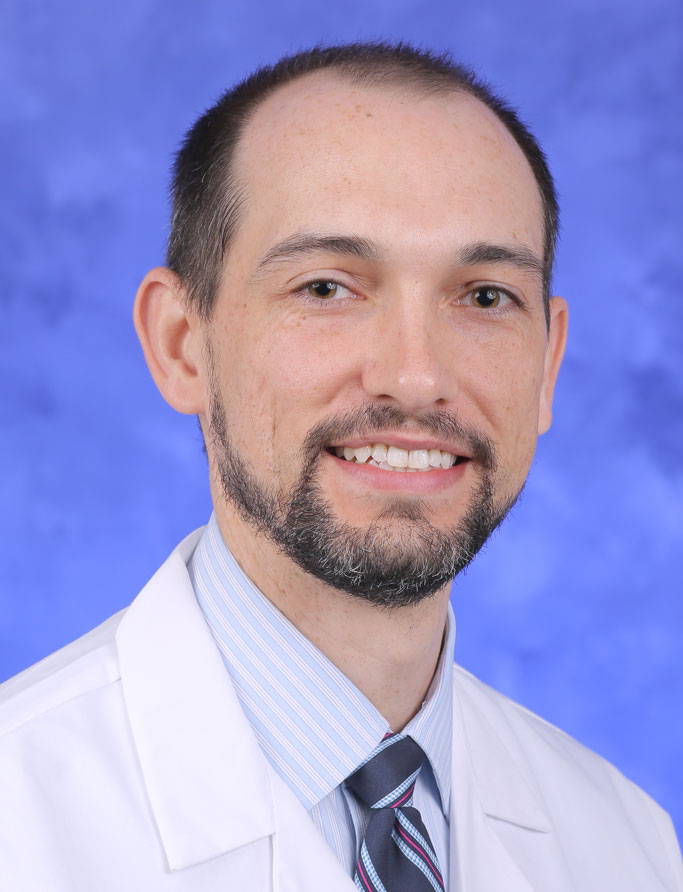 Michael McShane, MD, EdM
Assistant Professor of Medicine, Assistant Director of Core Clinical Medicine, Internal Medicine Physician at Penn State College of Medicine
Full virtual schedule
9 to 9:45 a.m.
The Virtual Interview – Here to Stay or Gone Tomorrow?
Dr. Ralph Keil and Dr. Natasha Romanoski
The pandemic forced educational programs across the country to shift toward virtual interviews this year, with varying results. When widespread travel becomes safe again, what should we do? What are the benefits and drawbacks of the virtual interview compared to a face-to-face encounter? How do resource needs differ, both on the part of the applicant and on the part of the program? Bring your questions, best practices, challenges and recommendations to a discussion with Natasha Romanoski, program director for the Physical Medicine and Rehabilitation residency, and Ralph Keil, program director for the Biomedical Sciences graduate program.

The Educator Portfolio: What's It Good For?
Dr. Jennifer McCall-Hosenfeld and Dr. David Richard
Educators' portfolios are not a new concept in medical education, but they play a variety of different roles depending on the institution. What do YOU think the role of an educator portfolio should be? How can it benefit individual faculty as well as educational programs? What are the drawbacks to using educator portfolios? Bring your thoughts, opinions and ideas, and join Jennifer McCall-Hosenfeld, associate dean for Faculty and Professional Development, and Dave Richard, vice chair for education in the Department of Family and Community Medicine, for a facilitated discussion.

10:30-11:15 a.m.
Culturally Responsive Health Sciences Education
Dr. Susan Glod and Dr. Katie Dalke
We all share the vision of promoting diversity, equity and inclusion within the College of Medicine, including through our teaching. This doesn't mean that challenges don't occur in the lab, the classroom and at the bedside or that opportunities to improve what we are already doing well don't exist. Bring your ideas, best practices, questions and challenges and join Katie Dalke, director of the Office for Culturally Responsive Health Care Education, and Sue Glod, director of the Woodward Center for Excellence in Health Sciences Education, for a discussion on creating an inclusive learning climate.

The Letter of Recommendation: Strengths and Limitations
Dr. Brian Saunders and Dr. Gregory Yochum
Letters of recommendation are used to evaluate applicants to almost every program in our institution, but they are weighed and valued very differently depending on the end user, and few faculty are "trained" in how to write a strong letter of recommendation. Bring your questions, ideas and concerns and join Greg Yochum, BMS Admissions Committee member, and Brian Saunders, general surgery Program director and surgery clerkship director, in a discussion about the strengths and drawbacks of the letter of recommendation.

Noon to 1 p.m.
Woodward Lecture
Dr. Libby Tisdell and Dr. Michael McShane
COVID-19 forced an abrupt change from face-to-face experiences to virtual learning for trainees at all levels and within all fields throughout the College of Medicine. But virtual learning is not a new concept, and there is an evidence base behind it (mostly from the pre-COVID era). So, what are the strengths and limitations of virtual teaching and learning, based on evidence from research and experiences from teaching and learning in the COVID 19-era? Join Libby Tisdell, distinguished professor of lifelong learning and adult education at Penn State Harrisburg, and Mike McShane, assistant director for core clinical medicine at the University Park campus, in a point/counterpoint around the strengths and weaknesses, gaps in literature of virtual teaching and learning, and consideration of recommendations for practice based on research and experience.
1:30-2:30 p.m.
Health Science Systems Academy Poster Presentations
Online throughout the week: Posters and Awards
EdVenture is funded through a generous gift from the estate of Grace Woodward, a longtime friend of Penn State.
Poster Presentations
EdVenture Poster Presentations
Expand answer
Click each poster title to view the VoiceThread presentation.
Health Systems Science Academy Scholar Presentations
Expand answer
Awards
The Woodward Center for Excellence in Health Sciences Education presents several College of Medicine awards as part of EdVenture: