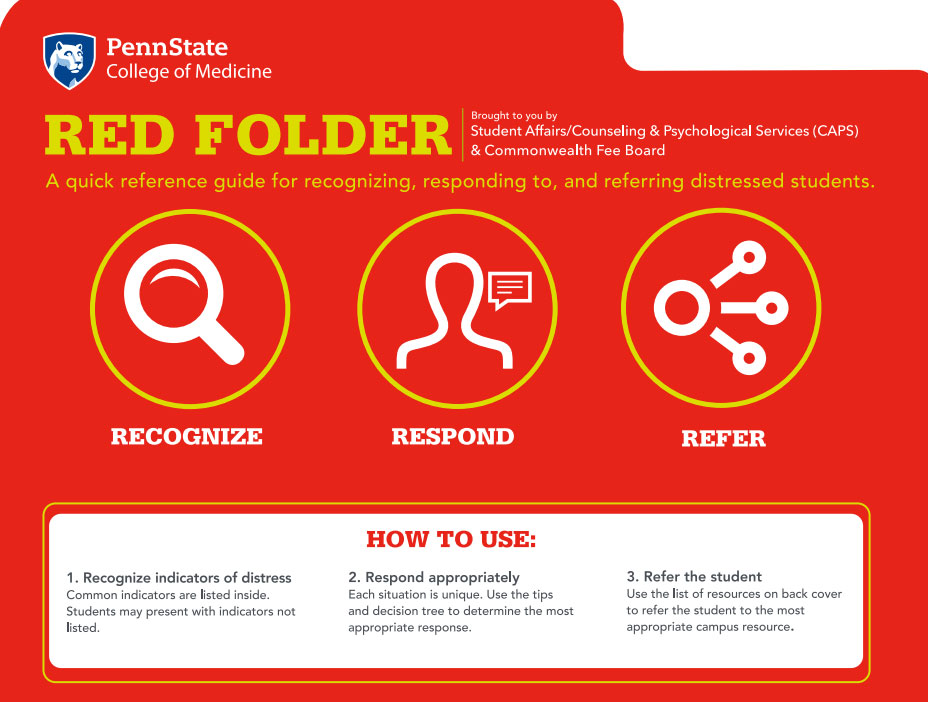 The "Red Folder" guide was produced by Penn State's Student Affairs/Counseling and Psychological Services and Commonwealth Fee Board, and updated with Hershey-specific information by the Office for Professional Mental Health at Penn State College of Medicine.
The folder is a quick-reference guide to help faculty and staff recognize, respond to and refer distressed students. You can also download this resource as a PDF from OneDrive to print it out (updated June 21, 2019).
How to Use the Guide
Recognize indicators of distress
Common indicators are listed below. Students may present with indicators not listed.
Respond appropriately
Each situation is unique. Use the tips and decision tree to determine the most appropriate response
Refer the student
Use the list of resources to refer the student to the most appropriate campus resource.