Penn State College of Medicine
Strategic Plan 2020-2025
Letter from the Dean
Dear Faculty, Staff and Students,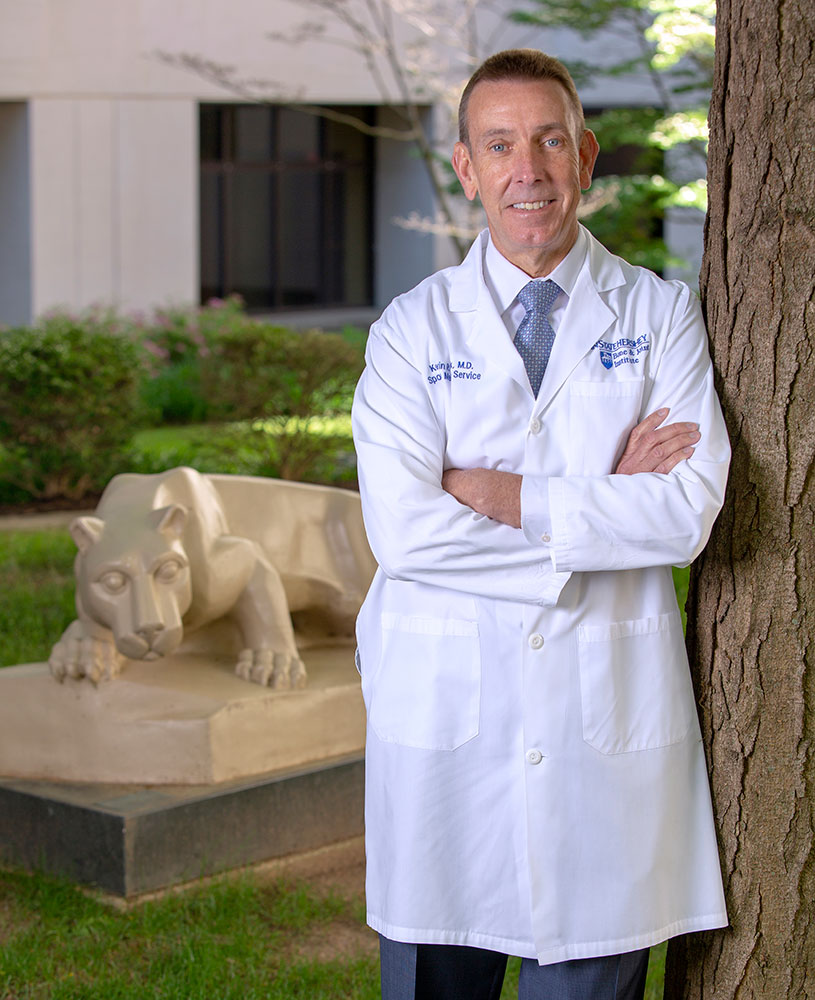 The 2021-2025 College of Medicine (COM) strategic plan lays out an ambitious vision to define the future for this important component of Penn State and its commitment to impact. Over its 50-year lifespan, the COM has made significant contributions to the health of Pennsylvanians and to advancing health research overall, contributing to a global HPV vaccine and creation of an artificial heart, and continued to grow modestly in terms of research and educational innovation achievements over the past 20 years.
One of only a handful of medical school programs located in a rural area, the COM and its collaborations across other Penn State campuses play a key role in advancing scientific discovery, bolstering public health emergency preparedness, educating clinicians for rural and urban health care delivery alike, and supporting economic development in the Commonwealth. A 2020 report by the AAMC found that of the more than 7,200 federally designated health professional shortage areas, 3 out of 5 are in rural regions, making Penn State University and the COM's broader contributions to health initiatives all the more important.
Taking these parallel missions into account and recognizing the ever-evolving world that awaits both medicine and higher education in a COVID-19 environment, this plan offers a vision for the future of the COM focused on leveraging strengths across the COM, Penn State and the clinical enterprises of Penn State Health and Milton S. Hershey Medical Center to proactively build innovation and achievement. The pacing to pursue these goals and measurements to track their progress will be a significant departure from previous efforts.
I am excited to launch this plan and see our College continue to press forward and reach new heights.
Sincerely,
Kevin Black, MD
Interim Dean