Penn State College of Medicine
Strategic Plan 2020-2025
The future begins with
you

.

Dear Faculty, Staff and Students,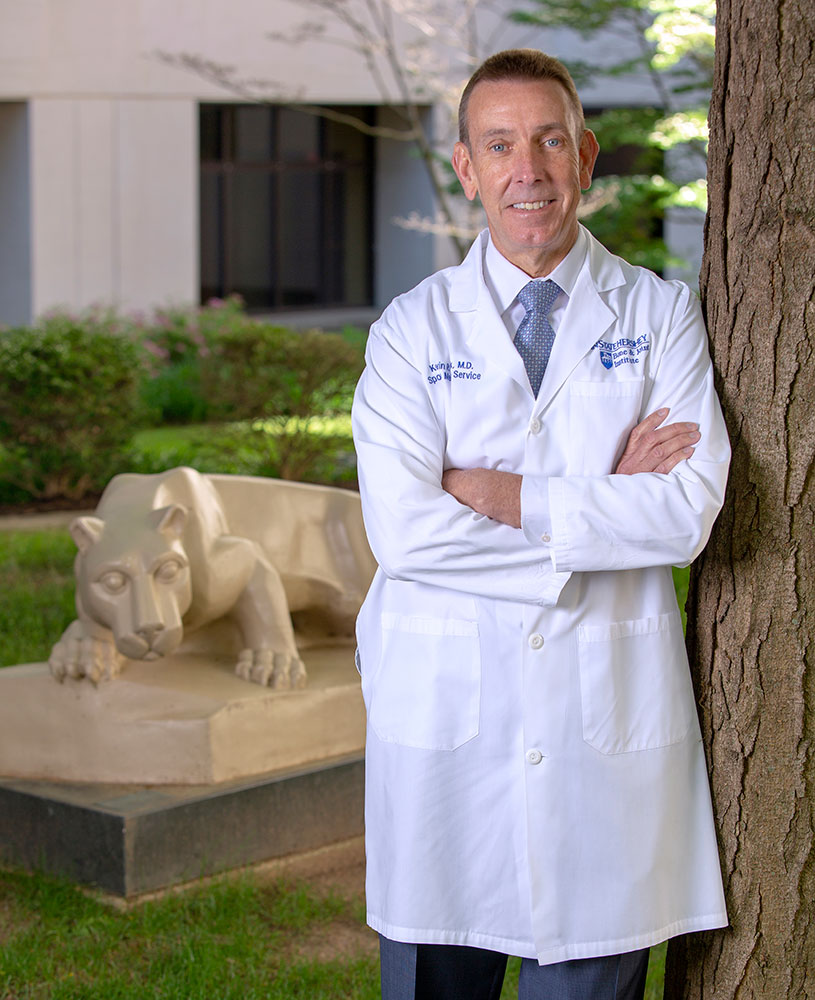 I'm writing to share important news: Penn State College of Medicine has launched a strategic planning project. This initiative is just getting underway, and the purpose is to look ahead at the next five years to envision – and then create – the future of our college.
When the strategic plan is completed this summer, and implementation begins in the fall, it will serve as a guide for decision making at all levels of the organization. I am committed to a planning process that is thoughtful, deliberate, inclusive and transparent. I am also committed to a plan that is designed so that every individual within our college community can align their contributions to the goals, milestones and tactics laid out in the plan.
There will be opportunities for engagement at all levels of the organization, and we are in the midst of identifying those opportunities. We do know that the college will host a series of town hall meetings in Hershey and State College throughout March, and I hope you and your colleagues will join those conversations. I will provide the dates, times and locations as soon as we finalize the details.
A small core planning group, led by Dr. Jeff Miller, associate dean for administration, has developed a five-phase approach that balances inclusion of stakeholders across the organization with a need to move with a sense of urgency.
To start the project, I will be appointing an executive task force that will guide the process, as well as identifying representatives to serve on six topic-specific task forces that will make recommendations in the following key areas:
Enhancing Research and Discovery
Transforming Medical Education
Stewarding Capital, Facilities and Financial Resources
Advancing Faculty and Staff Through the Career Lifecycle
Enhancing Health and Health Care Delivery
Serving Our Communities
It's important to note that our plan will be aligned with Penn State University's newly-extended strategic plan, and we will also collaborate with our colleagues at Penn State Health and Milton S. Hershey Medical Center to ensure alignment with their respective strategic plans.
On this website, you can view an overview of the project's timing — and keep checking back to see ongoing updates, including opportunities for engagement.
Some might question the start of this process before the search for a permanent dean has begun. I feel strongly that, in moving forward now and adhering to the principles noted above, we will position the college for heightened levels of excellence for many years to come. Now is not the time to sit still. Rather, we have a responsibility to seize the opportunity to change things for the better.
Sincerely,
Kevin Black, MD